Pipe lining is a fast and permanent solution for repairing blocked and damaged pipes. Drain Stormers offers a cost effective alternative without the disruption of excavation.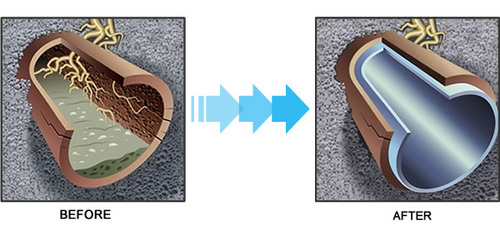 Use CCTV to inspect and survey damaged pipes from existing access points
Put forward our recommendations for the best solution to solve the problem.
Use high pressure water jet to remove debris, grease and scale build up within the pipe to prepare pipe for relining.
Mix the epoxy resin and soak the liner until the resin has covered the liner.
Insert the liner into the pipe and cover over all the broken sections of pipe.
Inflate the liner to the shape of the pipe and let the resin set for approx. 3 hours.
Remove the inner bladder and inspect the finished product with CCTV drain camera.
The result is a permanent repair to the damaged pipe.
The pipe is now like new and ready for use, stronger than it has been before.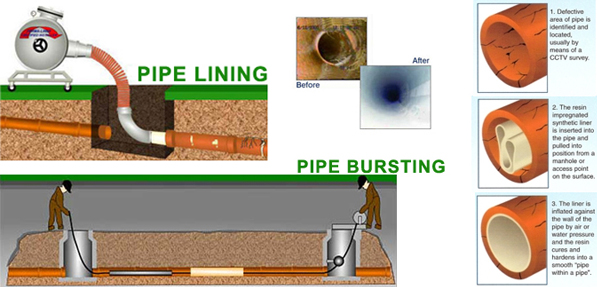 Got and queries, contact us today on 03 9329 9122.