Drainstormers is a proud member of the Master Plumbers Association of Australia and has been servicing the Greater Melbourne area and the CBD for nearly 70 years. Over this time we have serviced just about every building in the Melbourne CBD area and we can proudly say that we literally know Melbourne's drains. With this experience and knowledge we understand the intricacies of your building's plumbing so we can get to work straight away. We service sewer and stormwater drains Melbourne wide, unblocking clogged drains, repairing damaged drains and pipes, replacing the old and installing new drains.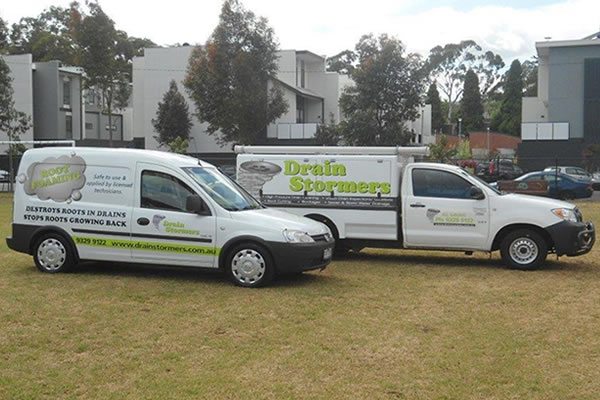 EMERGENCY

Drain Stormers offer 24 hour - 7 days a week emergency call out service for sewer and storm water drainage problems in the Melbourne Metropolitan area. Call us today on 03 9329 9122.

UNBLOCK DRAINS

Flooding caused by blocked drains is a major source of loss of revenue for commercial operations. We can provide same day service to get you back to business as soon as possible.

TESTING DRAINS

Smoke testing is an accurate and effective way of locating and identifying the presences of defects, leaks or improper connections in underground or in-wall pipes,

CCTV CAMERA

A CCTV camera inspection will provide the answers to your common blockage problems. We offer same day service which allows your organisation to get back to business quickly and efficiently.

NEW DRAINS

We install, test and repair sewer and storm water drains and pipes for our local councils, commercial offices and industrial busnesses in the Melbourne metro area. Call us for a quote on 03 9329 9122.

CLEANING DRAINS

Cleaning drains is an important part of maintaning and preventing blockages. Root foaming is one way we control harmful tree roots in sewer pipes. Saving you on expensive repair costs.
We had Drainstormers out to fix a drain that many plumbers had tried to fix but without success. Your guys turned up on time, in uniform and ready to work. We even received a call when they were almost there. They conducted a visual inspection then a CCTV inspection to know exactly where the blockage was and how to tackle it. The whole job was completed with no fuss and extremely professionally. Another CCTV scan proved that the job was in fact complete. I am delighted with the service you have given me from the initial query through to completion. I would have no hesitation in recommending your company to anyone in my situation. Please feel free to use this testimony in any relevant manner.